We've all been there before, when life's circumstances simply don't align with your existing contractual obligations. Whether it's a cell phone or gym membership contract there can be stiff penalties for early termination. However, if it's an actual rental agreement, knowing how to break your lease without breaking the law will leave you with more options than taking a financial hit over the head like a cell phone plan or gym membership.
Generally, a rental agreement is defined as any agreement, either oral or in writing, between a lessor (owner) and lessee (renter) which gives the lessee exclusive use of the premises for an agreed upon time for an agreed upon price. Simply put, it's the long packet of documents you initialed and signed when you leased your apartment. However, note that even oral rental agreements are valid if the length of the rental agreement is for less than one year.
Steps to Take When Breaking Your Lease
As Nicole Schreck pointed out, there are generally three steps you should take when you plan to break a lease. First and foremost, you should thoroughly read through your rental agreement. Many apartments, property managers and landlords alike use generic rental agreements which usually contain similarly generic language. Included in that language is what's called an "opt-out clause." Opt-out clauses specifically stipulate what is required to break a lease, what you'll be responsible for and how much notice should be given to the owner or property manager. Some opt-out clauses require that you give up to two months' notice to the landlord, owner, or property manager.
Secondly, and the most important step after becoming aware of your changed circumstances and the contractual requirements of the lease is to talk to your landlord and/or property manager. Depending on the relationship you have with your landlord and the exclusivity of the property, they may be willing to work with you in getting the premises re-leased. Often times, where we anticipate a large legal fall-out, good-ole-fashion interpersonal communication can easily resolve a matter. Since the ultimate goal is replacing you as a tenant, communicate with your landlord your willingness in helping to find an alternative renter or sub-lessor.
Lastly, find a new tenant. In many jurisdictions a landlord is responsible for mitigating any financial losses before legally pursuing damages from you as a tenant. Simply put, the landlord cannot let the premises sit vacant while the unpaid rent accumulates then go after you for the unpaid rent. By personally finding a new tenant, you ensure there is minimal vacancy, which in turn, reduces the chances of any adverse action against you as a former tenant. Alternatively, if the landlord is left to finding a replacement tenant, he or she may lease the premises for a lower rate than you leased it for thus allowing the landlord to seek damages for the difference between your original lease price versus the new leased price.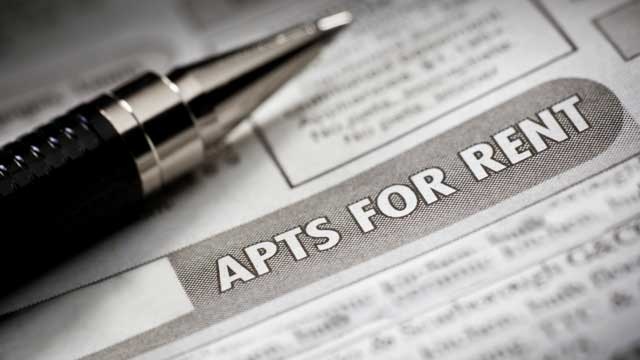 Special Circumstances in Breaking a Lease
There are special circumstances where a lessee can legally break a lease without any legal consequences. Those include (1) inhabitable living conditions, (2) military deployment, and (3) death or incapacity. Hopefully, it's not for the latter! It should be noted that some leases procured through a real estate agent will allow the lessee the option to place the premises back on the MLS. However, the lessee is still responsible for rent throughout the listing and showing period in addition to the remaining commission owed to the agent which is usually around 6% of the monthly lease rate for the remainder of the lease.
So if life has dealt you some incongruent circumstances that simply aren't compatible with your contractual obligations, namely the lease you signed, relax, there are options. If you're fretting over how to break a lease without breaking the law, knowing all your options before making any decisions is key to avoiding unnecessary headaches. Read, then re-read the agreement you signed. Speak candidly to your landlord; explain your circumstances along with your willingness to help avoid any disruption in tenancy. Then personally make an effort to find a replacement tenant.
Comments
comments